The all-english workshop in 2022
ATELIER EN RESIDENCE du 20 au 27 JUIN 2022 (nouvelles dates suite à la crise sanitaire)
Loin de Paris, comme à Londres ou à New York !
Rendez-vous à l'Aube de Broadway, une étude intensive du théâtre musical anglo-saxon avec ce stage en résidence pendant une semaine exclusivement en anglais !
Pour inaugurer ce nouvel atelier, l'équipe ActeVoix a choisi de travailler sur des scènes d'un classique du théâtre américain : IN THE HEIGHTS. Une étude de l'oeuvre, un soutien par les professeurs de chant et un metteur en scène vous accompagneront dans une étude de l'oeuvre que vous jouerez devant un public sur une vraie scène en fin de stage.
A word from director Stephen Finegold
In The Heights, written by Lin-Manuel Miranda and Quiara Alegria Hudes in 2005, is a story about New York's Washington Heights neighborhood. It exemplifies change, both good and bad, in the lives of the residents of the Washington Heights over the course of the several days in which the story takes place. I am really attracted to the positivity in the piece. Hope is a major theme often observed throughout the play and within the songs. It seems like a parable which is tailor-made for the current state of the world today.
"The characters sing about the struggle of their circumstances and lack of prospects. However, even with the lack of opportunities and resources, these characters are able to use music, culture and dance to express feelings and create a positive self-confidence for the neighborhood. In this community, where you come from is just as important as where you're going.
I am interested in exploring cultural accuracy and would like to dive into this specific culture, it's food, objects, art, the things that drive the story along. I want to investigate the truthfulness of these characters, what are their experiences, how did they get here and most importantly, what is their story?"
Stephen Finegold
---
Stephen Finegold will be taking part in this year's "all english" workshop "A l'Aube de Broadway".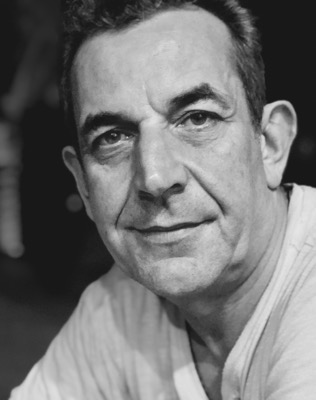 Stephen studied for a degree in Performance Arts at Bradford University in the UK achieving First Class Honours before training as an actor at The Royal Central School of Speech and Drama in London. He performed in theatres all over the world including in the West End and Broadway as well as regular appearances on UK television and in film. His is now living in Shanghai and works as the Performing Arts Director at Shanghai American School. His passion for theatre is driven by physical comedy and visual storytelling using music, mask, clown, movement and gesture. How the human body and voice functions in space is central to his development as a theatre artist. As Artistic Director with ISTA and Director of over 60 productions he has been lucky enough to have worked internationally with professional actors, opera singers and young performers and never tires of witnessing the imaginative development and creative potential of future generations.

MORE INFO